I did eventually figure it out, but it may not be obvious for all.
During install, I saw this: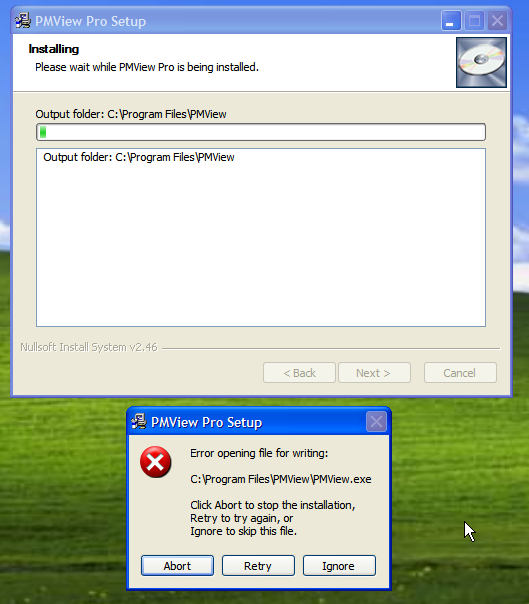 I forgot that I had an instance of PMV already open.
If your installer can be customized in this way, you might want to check that PMV isn't already running, prior to this point.