Sample file:
http://asavage.dyndns.org/ftp/hosting/Suba...ompSystem01.png
I can view this OK using PMV.
However, it displayed as a (scalable) blank white image in FF 3.0.10 (Win XP SP3) and FF 2.0.0.19 (OS/2 W4 FP17).
Seems to display OK under some version of IE.
Before I try to file a bug with Mozilla, can you tell me: is this a fault of FF or the sample image?
File->Info for that sample file: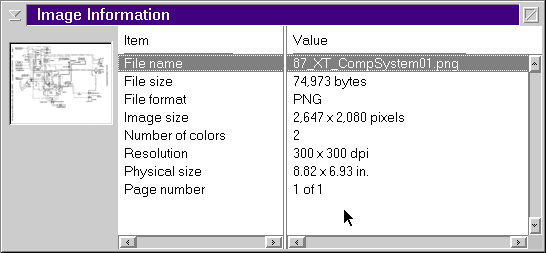 (Oh, and this forum software screwed up my capitalization in the thread title. It
should
read, "PNG . . . ", not "Png . . . ".)