Time to revisit this issue.
Neither 3.50 (OS/2) nor 3.40 (Win) will create a directory when invoking the Convert option within the FOC.
If I select one or more files in the FOC, RMB and choose Convert: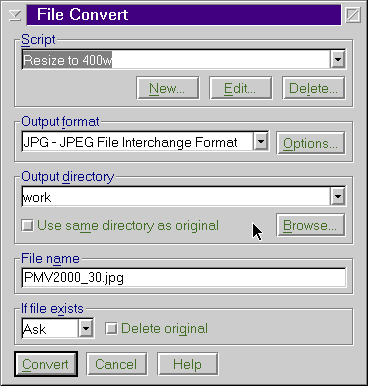 When I select "Convert", I receive: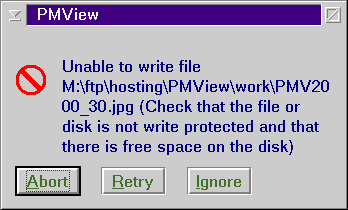 I have tried this with both local and network drives (all with plenty of space, and not write-protected).
This is consistent both my W98SE and W4 boxes.
On my XP box at work, running either 3.4 or 3.5 (I don't recall which), PMV will sometimes pop up a dialogue and offer to create the dir, but invariably can't do it.
My workaround for a long time has been to pre-create a "work" dir under whatever dir I wish to open in the FOC, but it's a hassle.