New camera, new problems.
Old camera gave me the option of datestamping at the camera level.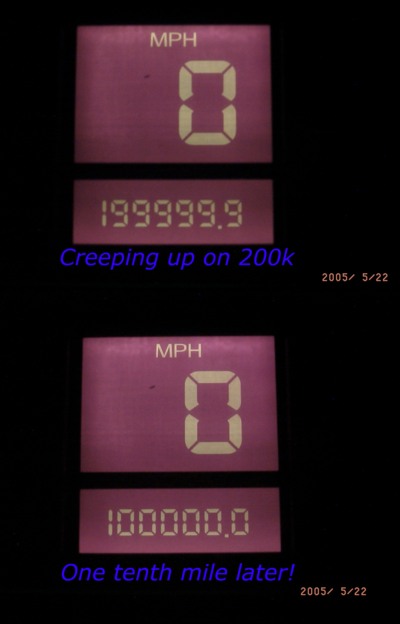 [Explanation: Early Ford digital odometer has only one LCD segment in the high-order position, so it can display nothing or "1" only ;
no "2" is possible
.]
Last two (newer) cameras don't offer the option to datestamp.
While there are various ways to third-party process JPEGs to duplicate this feature, the ones I know about are 'doze-based (PhotoShop; vPTS (http://www.dts8888.com/)) and/or involve much too much intervention on my part.
All: what do others do to batch-process a few hundred images (each containing EXIF data) to datestamp? Some script with GBM or ImageMagick?
Peter: Can you offer a quote on the cost to add this feature? Feel free to email me privately (asavage@iname.com).